Light of Day Sets Dates for 18th Annual WinterFest
In Global Battle to Defeat Parkinson's Disease
Through Awesome Power of Music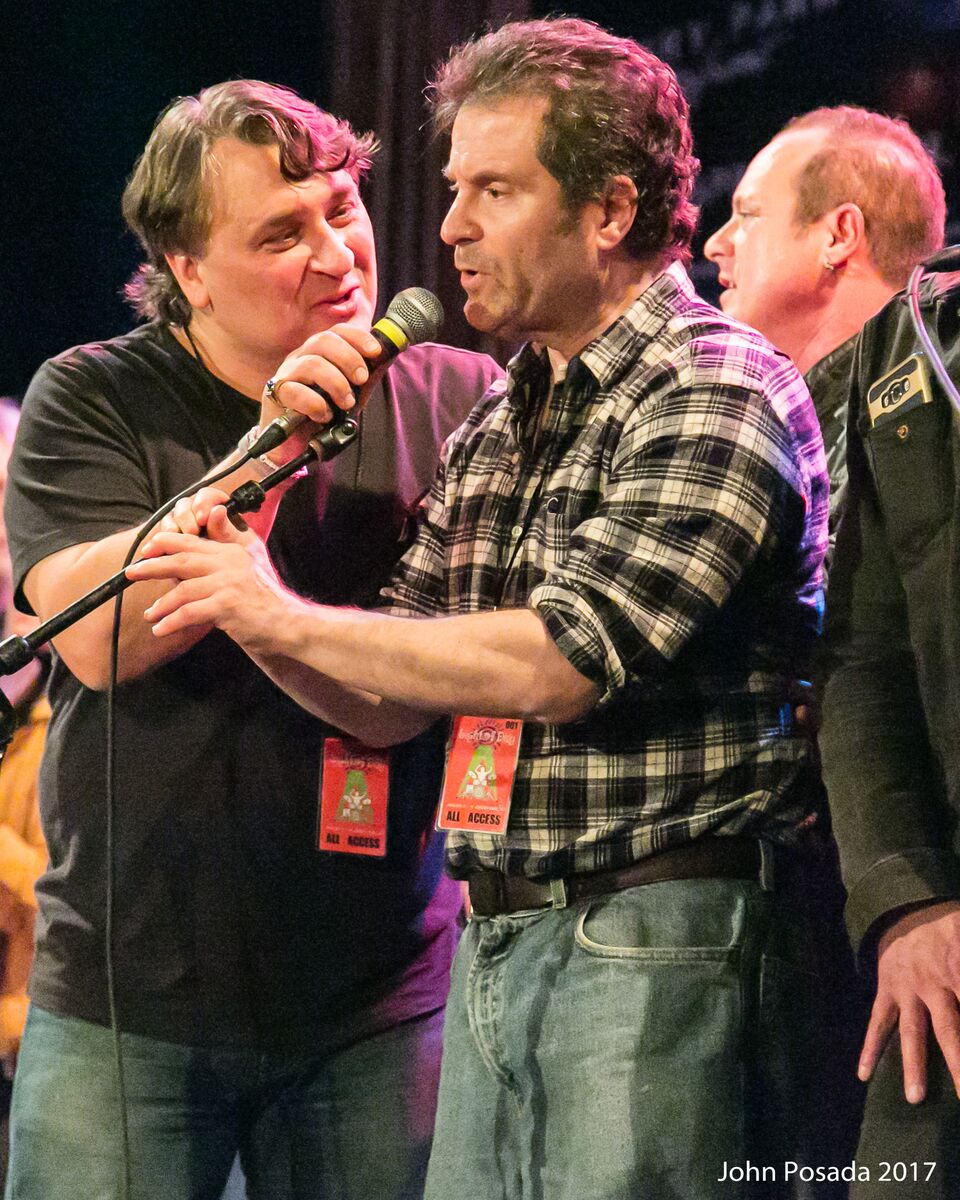 Fundraising Music Festival Spreads to 4 Cities in 3 States, Jan. 5-15, 2018
ASBURY PARK, NJ (July 20, 2017) – LIGHT OF DAY WINTERFEST, the annual marquee event in the Light of Day Foundation's global battle to defeat Parkinson's Disease and the Parkinsonisms – ALS and PSP – through the awesome power of music, today announced that the 18th edition of the 10-day fundraising festival will be held in four cities across three states, Jan. 5-15, 2018.
Over 150 acts will be performing at more than 50 shows in New Jersey, New York, and Philadelphia. Light of Day WinterFest is primarily based in Asbury Park, where the action will occur Jan. 7 and Jan. 11-15. The festival will kick off Jan. 5 in Montclair, NJ, followed Jan. 6 by Philadelphia. WinterFest returns to New York City Jan. 10. Additional locations are expected to be announced.
In 2017, Light of Day WinterFest raised over a half million dollars for the third straight year, catapulting its 17-year cumulative total past the $4.5 million mark. Light of Day WinterFest 2018 is expected to push the 18-year total past $5 million. The festival has gained international notoriety for surprise performances by Bruce Springsteen in 11 of its 17 years, including his most recent appearance, in 2015.
Light of Day WinterFest is the culmination of a worldwide series of shows that began as a one-day affair in Asbury Park.
The Light of Day Foundation regrants money to organizations which fund specific research initiatives, including, the Michael J. Fox Foundation, CurePSP, the Parkinson's Foundation (formerly the Parkinson's Disease Foundation), and the Parkinson's Unity Walk. The Light of Day Foundation also supports "boots on the ground" programs designed to help people with these diseases live better lives on a daily basis, including Joan Dancy & PALS, with a mission to help New Jersey residents in nearby Monmouth and Ocean Counties afflicted with ALS by providing a better quality of life for them and their families.
The next scheduled fundraising event is Happy Together 2017, starring The Turtles featuring Flo & Eddie, The Association, Chuck Negron formerly of Three Dog Night, The Box Tops, The Cowsills, and The Archies starring Ron Dante, Saturday, Aug. 5 at the Count Basie Theatre in Red Bank, NJ, with a portion of proceeds benefitting the Foundation. Tickets are on sale now at www.countbasietheatre.org.
Also on tap is the Light of Day Foundation 3RD Annual Golf Outing, being held Columbus Day (Monday, Oct. 9) at Jumping Brook Country Club in Neptune.
Complete information on all Light of Day activity can be found at www.lightofday.org. Donations to the Light of Day Foundation can be made through the website as well.
PHOTO CAPTION:Light of Day co-founder Bob Benjamin, who has been living with Parkinson's since 1996, thanks the sold-out audience during Bob's Birthday Bash at WinterFest 2017. Holding the microphone is singer-songwriter Joe D'Urso. Credit: John Posada
ABOUT THE LIGHT OF DAY FOUNDATION
The Light of Day Foundation, Inc., utilizes the awesome power of music to raise money and awareness in its continuing battle to defeat Parkinson's disease and related neuro-degenerative diseases, specifically Progressive Supranuclear Palsy (PSP) and Amyotrophic Lateral Sclerosis (ALS), within our lifetime. The Foundation's mission is to fund research into possible cures, improved treatments and support for patients who suffer from those diseases, their families and their caregivers to help improve their quality of life. Gifts to the Light of Day Foundation, Inc. are tax-deductible to the full extent of the Internal Revenue Code. The Light of Day Foundation, Inc. is designated by the IRS as a not-for-profit 501(c) (3) organization. The Light of Day Foundation, Inc.'s Federal ID # is 20-1560386. Light of Day - the concerts and the organization - grew from a birthday party and fund-raiser held in 1998 at the Downtown Cafe in Red Bank to celebrate the 40th birthday of artist manager and music industry veteran Bob Benjamin, who was diagnosed with Parkinson's disease in 1996.
Contact:
Randy Alexander, Randex Communications
856.596.1410 | randex@randexpr.com
Online press kit at www.randexpr.com
Our Artists
Light of Day would like to thank all of the performers who have dedicated their talents for supporting our fight against Parkinson's.
View Past Performers