Run While You Can 5K to Benefit Light of Day Foundation for Parkinson's Research

My name is Joan Russo and I am organizing a fund raiser, in the form of a 5K race, to raise money for Parkinson's research. With your help, the money we raise will aid us in achieving the ultimate goal - finding a cure. Parkinson's disease is a degenerative disorder of the central nervous system. It results from the death of dopamine-generating cells in the substantia nigra a region of the midbrain; the cause of cell-death is unknown. Parkinson's disease occurs most often in people around 60 years of age, although 5–10% of cases, classified as young onset, begin between the ages of 20 and 50. At this time there is no cure for the disease which is why we desperately need funding for further research.

When I was forty-seven years old, I was diagnosed with Parkinson's disease. I was encouraged by my doctor to push myself physically as this would help my body produce dopamine naturally. I decided to pursue running and believe it has given me greater control over my body. I have decided to utilize my interest in running as a means to raise money for research which, I believe, will ultimately help us to find a cure for Parkinson's disease. In conjunction with The Light of Day Foundation, which is a 501C3 organization, I have established the Run While You Can 5K. This 5K Fund Raiser will be held in Winding River Park in Toms River on Saturday, June 2nd 2012. The race is designed to appeal to all fitness levels. In addition to the 5K run, there will be a one mile fun run and a 5K walk.

Please visit www.runwhileyoucan5k.com to get more info and to register for the event.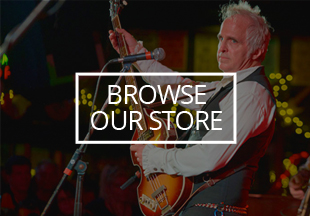 Our Artists
Light of Day would like to thank all of the performers who have dedicated their talents for supporting our fight against Parkinson's.
View Past Performers