LOD Canada 2023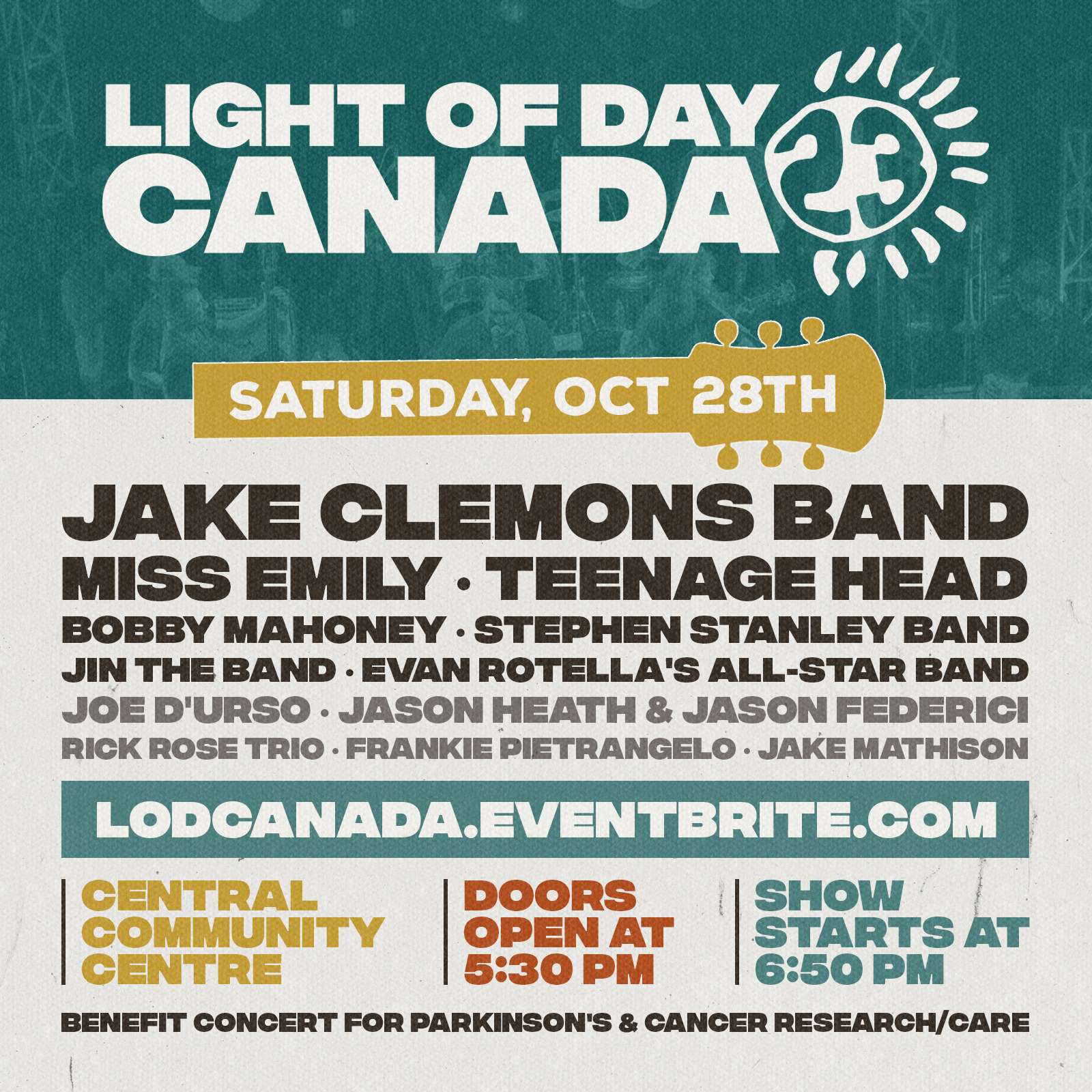 October 28, 2023
Central Community Centre
680 York Road
Niagara-on-the-Lake, ON
Canada
Details:
LOD Canada Returns Oct. 28
After a 5 year hiatus (thanks to COVID) Light of Day Canada returns to the Niagara Region at a brand new venue, Central Community Centre in Niagara-on-the-Lake.
Headlining the show is the Jake Clemons Band (on a break from his tour with Bruce Springsteen & The E Street Band). He'll be joined by Kingston's Miss Emily, Hamilton's Teenage Head, Bobby Mahoney, Stephen Stanley Band, JIN The Band, and Evan Rotella's All-Star Band.
Acoustic Performances by: Joe D'Urso, Jason Heath & Jason Federici, Rick Rose Trio, Frankie Pietrangelo, Jake Mathison with Danny Gochnour
After-Party-Jam with: LMT Connection (located in same venue, Auditorium B)
Hosted by: Vincent "Big Pussy" Pastore, star of stage, TV and screen
LOD Events
TUSK + Taylor*Simon*King 'Celebrating the Music of James Taylor, Carly Simon & Carol King'
January 12th, 2024
LOD WinterFest 24 - Songwriters On The River
January 17th, 2024
LOD WinterFest 24 Kick-Off
January 18th, 2024
Find more Events
Our Artists
Light of Day would like to thank all of the performers who have dedicated their talents for supporting our fight against Parkinson's.
View Past Performers
Store
Store for Light of Day Merchandise
Visit Shop