Light of Day Mini Golf Classic 5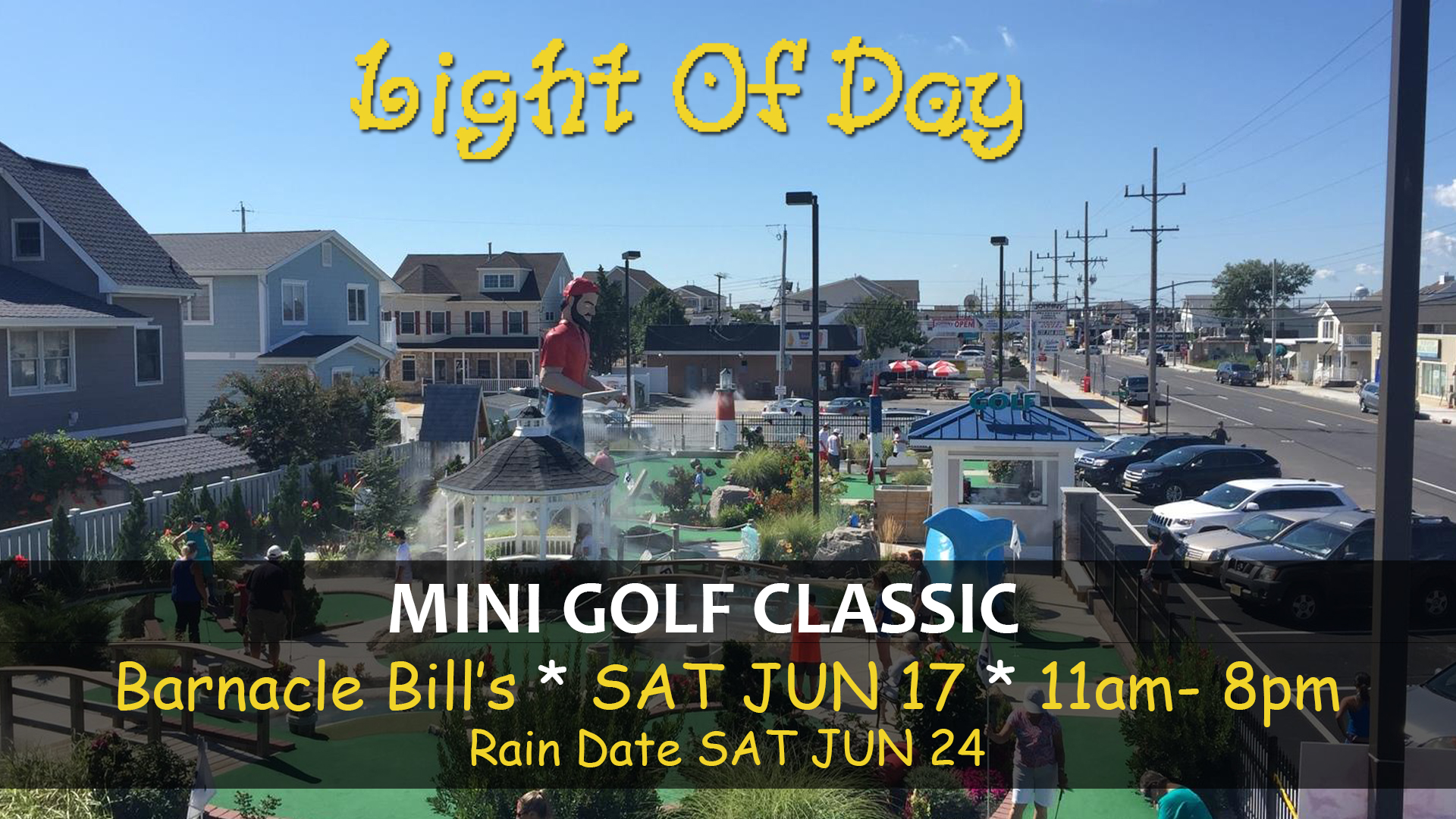 June 17, 2023
Barnacle Bill's Amusements
1968 Rt 35 North
Ortley Beach, NJ
United States
Event Starts: 11:00 AM - 8:00 PM
Details:
Barnacle Bill's Amusements will be hosting the 5th Annual Light of Day Mini Golf Classic on Sat., June 17th, 11 am-8pm! Rain Date: June 24th.
"Fun for the Whole Family" Mini Golf, Arcade, and Grill!
$12 per person per round.
Sponsorship opportunities:
1) Hole Sponsor: $100 per hole, max of 3 sponsors per hole…(Each sponsor gets 1 line on the sign)
2) "Own The Hole" Sponsor: $250, you're the ONLY sponsor of that hole (Sponsor gets the entire sign)
3) Title Sponsor: $750, 6' x 3' Banner, Inclusion in all advertising for the event, Inclusion on the front page of the LOD website for a month, inclusion in 4 FB/Instagram posts…(2 Title Sponsorships available)
4) "Sound" Sponsor: $300, (You pay for the PA for the music!)
Call Executive Director Tony Pallagrosi, 732-539-2632, or click here to send an email.
LOD Events
TUSK + Taylor*Simon*King 'Celebrating the Music of James Taylor, Carly Simon & Carol King'
January 12th, 2024
LOD WinterFest 24 - Songwriters On The River
January 17th, 2024
LOD WinterFest 24 Kick-Off
January 18th, 2024
Find more Events
Our Artists
Light of Day would like to thank all of the performers who have dedicated their talents for supporting our fight against Parkinson's.
View Past Performers
Store
Store for Light of Day Merchandise
Visit Shop